Memory Monday 6/17/13
Footsteps on the beach
This week's Memory Monday photo submission comes to us from Bill Ward who shares with us an iconic picture from the beach. Who can't identify with the peace and solitude of this beautiful "Memory Monday" photo?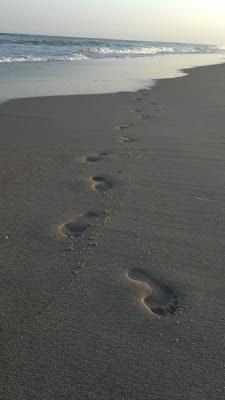 Thanks Bill for your photo memories for this week.
Keep in mind we post a new photo each Monday and we randomly select one winner each month to receive a $100 discount on your next rental with
Outer Banks Blue
.
All the best from the beach!
By
Tim Cafferty
, President, Outer Banks Blue Realty Services