Good day to you on this last Monday in August. This summer has been a busy one on the Outer Banks. It has also been a fulfilling one. We have lots of great stories of families getting together and sharing lifetime memories. This week we have a week in Avalon to share.
of Avalon is from Celtic lore. It is the place where King Arthur forged his Excalibur sword and the place where the mythical king was taken, fatally wounded, to meet his end.
The rental property "Avalon" in Duck is not as dire, but it is a place worthy of Kings. This is the property where Shelby McMahon and her family stayed with Outer Banks Blue last week.
Shelby and her family hail from Tonawanda, New York. Tonawanda is one of the best home town names of the year by the way. They stayed with us just last week, and we hope, they, too, made many happy memories.
Judging by this photo we think they did.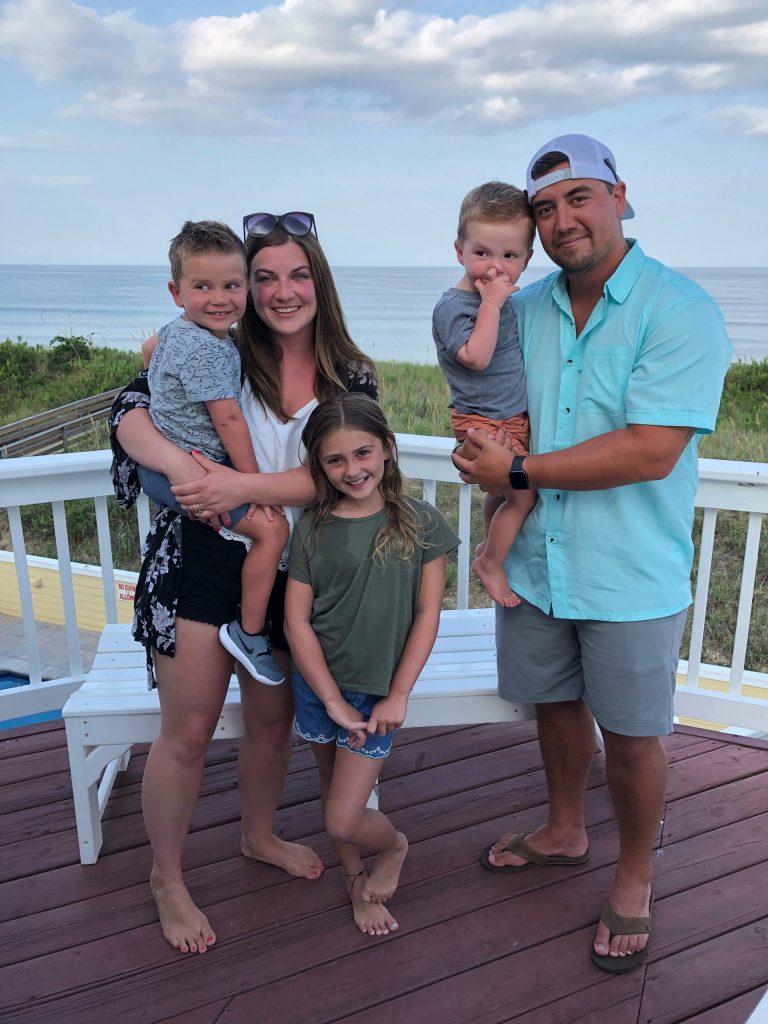 Thank you Shelby for sharing your photo memories. This is one great family photo and we are happy to post it here on Everything Outer Banks.
We look forward to serving you and your family again soon.
All the best from the beach!