Happy Halloween!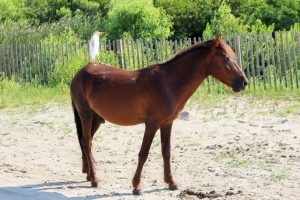 We hope you have a great day and are looking forward to trick or treating tonight!   Today on Memory Monday we share with you some photos from this past summer submitted to us by Patty DuPont of Red Bank, New Jersey who stayed with us at
Outer Banks Blu
e in the Corolla area this past July.We all can use a friend from time to time, and today's pictures show a mutual friendship and support between two seemingly unlikely partners.  A horse and an egret.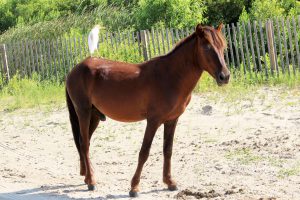 The Corolla wild mustang seems to be getting a bit of a back rub from the bird, and the bird is getting a great view of the sites, from the back of the horse.As always, all good things must come to an end, and soon enough the egret goes on his way to other adventures.  What a beautiful couple of animals.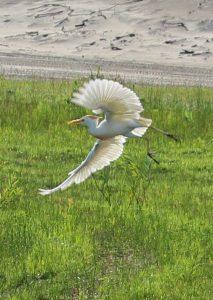 Thanks Patty for sharing your photo memories.Keep in mind that every Monday we share photos from our valued guests that stayed with Outer Banks Blue giving us photographic evidence of their vacation memories.   Each week we post one of the many photos we get each week, and then once per month we draw a winner at random to receive a $100 discount on their next year's stay with Outer Banks Blue. Thanks to all of our photo submission folks and again we hope you have a safe and Happy Halloween.All the best from the beach!