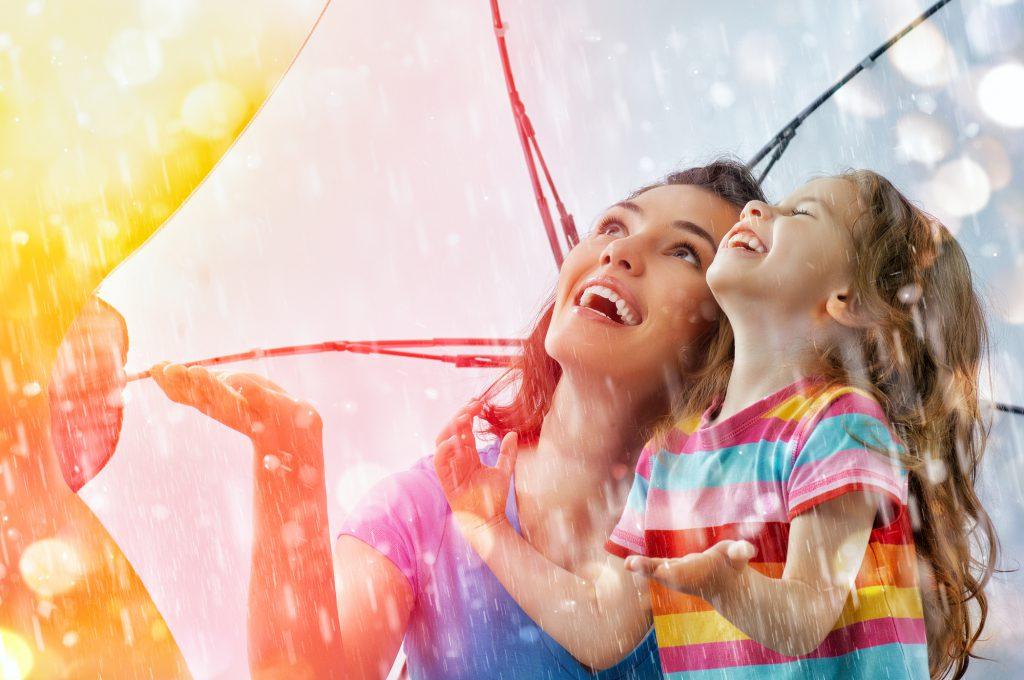 The Outer Banks is famous for blue skies and bright golden sun. Yet, every once in a while, storm clouds do gather, and rain comes pouring down. When that happens, don't worry. You and your family can still have a blast with kid-pleasing indoor activities. In fact, the occasional rainy day gives you a great chance to see the OBX from a fresh new angle. Check out rainy day options like these, all child-safe and family-approved.
Explore the North Carolina Aquarium
Even in rainy weather, you can get close to the creatures of the deep. Just round up the fam and bring them along to the North Carolina Aquarium at 374 Airport Road, Roanoke Island, three miles north of Manteo.
Open 9 a.m. to 5 p.m. daily (except on Thanksgiving Day and Christmas), this popular indoor venue features:
The largest group of sharks in North Carolina, all swimming safely - along with other coastal fish - in a 285,000-gallon tank
Wild Wetlands, a magical world of river otters, turtles, and alligators
Delicate Drifters, a dazzling display of ethereal floating jellyfish
Seven Rivers, a fascinating intro to local amphibians, baby alligators, and snakes
Sea Senses, offering hands-on contact with stingrays and other invertebrates
Ironclad Sanctuary, exploring the intriguing history of the legendary U.S.S. Monitor
Plus, you can stop in at STAR - the Sea Turtle Assistance and Rehabilitation Center - where you can see firsthand how local conservationists are rescuing Outer Banks sea turtles.
Discover the Graveyard of the Atlantic Museum
Do your kids love the lore and legends of the perilous high seas? Bring them to the Graveyard of the Atlantic Museum at 59200 Museum Drive in Hatteras, NC. Open daily year-round except Sundays and state holidays, this ship-shaped museum displays authentic artifacts retrieved from coastal shipwrecks, along with colorful exhibits showcasing maritime history.
Exhibits are just the beginning. You and your children can also engage in cool interactive activities such as:
Scavenger Hunts: Kids receive a list with pictures of select artifacts displayed throughout the museum. Then they roam the rooms in search of the pictured items. At the end of the hunt, each child gets a special surprise.
Think Like a Pirate: Youngsters pretend they're pirates sailing the seas in search of needed gear. As they wander through the museum, they find exhibits they deem pirate-friendly and note down why those items might come in handy on a pirate ship. Their imaginations run free as they learn about maritime lore.
Along with these year-round activities, your family can participate in seasonal events such as:
Salty Dawg Series (Tuesdays, 2 p.m., mid-May through September): Presentations on coastal traditions - everything from maritime art and music to Civil War history, seafood cooking, and more
Maritime Crafts (Wednesdays, 10:30 a.m., mid-May through September): Your chance to create coastal crafts like finger puppets and sailors' valentines - pure enjoyment for the whole family
Crafting Canvas-Backed Decoys (Fridays, 12:30-4 p.m., mid-May through November): Lively step-by-step demonstrations by Sam Green, expert decoy craftsman
Best of all, admission is free, so what are you waiting for?
Tour the Whalehead in Historic Corolla
Built-in distinctive Art Nouveau style, this massive mansion once served as a palatial vacation home for a wealthy Rhode Island couple. Now restored to its former glory, it wows visitors with its unique architecture, opulent furnishings, and eye-popping ornamentation.
Visit anytime to explore the 21,000-square-foot main house from top to bottom. If you like, you can take a self-guided audio tour. Or, if you're here on a weekday between 11:00 a.m. and 3 p.m., you can opt for a guided tour led by local experts.
Either way, you'll marvel at the richly appointed interiors with their exquisite Art Nouveau detailing. It's a mind-boggling glimpse at a fabulous bygone era. What a great way to spend a rainy day!
Visit the Outer Banks YMCA
Feel like getting in some exercise? Check out the Outer Banks YMCA at Milepost 11 in Nags Head, where you can purchase daily passes for $15 per person and weekly passes for $75 per person or $90 per family. Choose from a wide variety of activity options including:
Awesome fitness classes - Zumba, cycling, cardio dance, strength training, kettlebells, body sculpting, tai chi, and more (be sure to book ahead)
An indoor pool and hot tub - two fun ways to get wonderfully wet while staying out of the rain
State-of-the-art fitness gear - including free weights, a functional fitness cage, cardiovascular equipment, and more
Special recreational spaces - gymnasium, racquetball court, strength circuit, and stretching area
Interactive zone and stay-and-play center custom-designed for small children
A cozy coffee bar where you can relax and unwind after your invigorating workout
After a full day of indoor adventures, come back to your cozy retreat. Watch TV, pop some popcorn, work a jigsaw puzzle, surf the Internet, cuddle up on the couch... and cherish this precious family time at the NC Outer Banks.