H2OBX Waterpark Tickets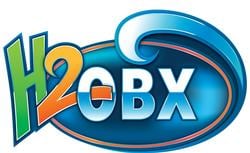 H2OBX Waterpark is a waterpark located in Powells Point, North Carolina, United States. The park features a variety of water attractions, including waterslides, wave pools, lazy rivers, and a children's play area. Some of the most popular attractions at H2OBX Waterpark include the Flow Rider surf simulator, the Twin Tides Wave Pool, and the Thunder Falls and Rogue Wave waterslides.
H2OBX Waterpark opened in 2017 and covers 20 acres. In addition to the water attractions, the park also has several food and beverage options, including a bar and grill, a snack shack, and a Dippin' Dots stand.
The waterpark has received positive reviews from visitors for its fun and unique water attractions, as well as its cleanliness and friendly staff. It is open seasonally, typically from May through September.