Families have been traveling for vacations on the Outer Banks for over 100 years!

For many years, the
Outer Banks
has been a hot spot for historic travel because of the battles fought on the sand, the challenges won in the air, and the memories made beyond the dunes. When you are counting down and awaiting your next steps on the sand, make sure to
take photos
and
share your memories
with the rest of the world! It is amazing to think of how much progress was made in such a small area in the past 100 years as far as
technology
and
vacation luxuries
go, imagine what might change in the next 100 years?
Create memories and share the fads of today with tomorrow! When you look back in future years, you will not believe how much it has changed, and how much you have changed....
Come make your history and leave your mark on the
Outer Banks
, which is priceless!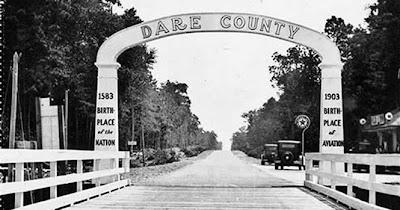 Call Outer Banks Blue today @ 888 727 3102 to begin planning your next step into your own history, and take a moment to reflect on what you look forward to telling your Grandchildren about the Outer Banks
vacation experience
.
Beds made prior to arrival
, keyless entry, and check-in by email...check-out and sail on home until the next time! We have
Pet-friendly vacation rentals
just for you and also allow that "
Special Event
" in your future!
We hope you have the time of your life, for the rest of your life visiting the ever changing
Outer Banks
!