Get the Kids Involved: Learning About Life Through Outer Banks Vacations Can Be Fun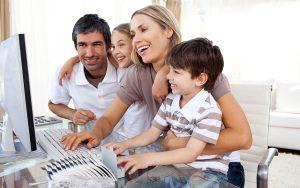 Children have a magical way of looking at the world. Everything is exciting and wonderful in the eyes of a child, particularly when they see a new place for the first time. Vacations offer children opportunities to explore new places, meet interesting people, try new activities, and experience different cuisine. However, they do not always understand that going on vacation involves more than throwing some clothes in a bag and jumping in the car. That's why some experts advocate using your next family vacation as an educational opportunity for your children. As you plan your trip to the Outer Banks, you can get your kids involved in the planning, preparation, and responsibilities in order to help them learn about all the different aspects of creating your favorite family memories.
Here are some creative ways your kids can get involved:
Financial Planning
Vacation can be one of the best ways to teach your children about money, and the lessons begin long before you leave home. Janet Stanton Burt of
Goal Investor
suggests setting up a vacation fund. She teaches families that "talking openly about the funds you've earmarked for this trip, and how the family wants to spend them together, can help build your child's financial awareness." Once you have reached your destination, help children understand cost and benefit by helping them choose the activities they want to spend money on and talking about ways to have fun for free.
Educational Activities
The Outer Banks is a gold mine for parents who want to provide educational opportunities for their children. From environmental concerns and places of historical significance to animal habitats and life cycles, an Outer Banks vacation offers children the chance to dig deep into topics of interest and interact with real-life examples. Carol and Phil White, authors of Live Your Road Trip Dream, suggest having children research a specific topic beforehand and then asking them to teach the family what they learned while on the trip. Some excellent research topics could include:
Ghost Crabbing - After the sun goes down, Outer Banks beaches teem with nocturnal wildlife, including ghost crabs. Ask your child to research the crabs and their habitat, and then devise a plan for the family to spot some of these elusive critters on the beach.
Pirate Lore - Do you have a pirate lover in your family? Then he or she will love learning about infamous pirates such as Edward Teach (aka "Blackbeard"), Israel Hands and Jack Rackham. Find out where the largest pirate gathering took place and where Blackbeard's lookout point is located.
Barrier Island Ecosystems - The Outer Banks consists of a series of barrier islands that act as a buffer zone between the ocean and the mainland. The unique construction of the islands creates several different ecosystems within a small geographical area, including shrub thickets, inter-tidal sand dunes, maritime forests, marshes and beaches. Each of these ecosystems creates a unique habitat for the diverse plant and animal life that can be seen in places like the Currituck Banks Coastal Estuarine Reserve, the Outer Banks Center for Wildlife Education, the Kitty Hawk Woods Preserve and the Outer Banks Arboretum.
Marine Conservation - Children have a natural fascination with sea creatures, but many of the most precious and beloved marine animals are endangered. The Marine Conservation Institute seeks to protect oceans from threat and help the life within them continue to flourish. Ask children to research what efforts are in place to protect the Outer Banks and what small steps individuals can do to make a difference.
Working Together as a Team
One of the best life skills parents can instill in their children is the value of being a productive team member. When all the members of the family work together to make the vacation successful, everyone enjoys it more! Give each child specific responsibilities such as packing the beach bag, chronicling memories as the family photographer, making sure everyone has sunscreen, laying out their own clothes the night before, or being the navigator as you drive from place to place.If you will be traveling with grandparents, ask children to take care of Grandma and Grandpa. Helena Koenig, founder of Grand Travel (a firm that specializes in travel opportunities for grandparents and grandchildren), says that on the vacation, "kids' responsibilities are to make it easier for Grandma."
She suggests
that children can help carry bags, hold doors, or simply move a little more slowly with grandparents instead of running off to have fun while the elders sit on the sidelines.Whether you intend to experience all the rich cultural and historical significance of the Outer Banks or you are just looking for a place to relax on the sand and in the water, your beach vacation is the perfect time to help kids appreciate the value of participating. By presenting their efforts as a necessary contribution to the trip rather than a chore, you can help them take ownership of the vacation and create an experience that they will never forget.