Greetings from the Outer Banks. We are experiencing a glorious Monday after we had a wonderful weekend of cooler than normal temperatures. This weekend temps were only in the 70's after nearly 3 months of daily temps in the 90's. In short - it has been a hot summer. This has been a great respite for a couple of days. Super surfin' weather too as the waves were great.
So any surfing parent will tell you the key to getting children interested in this great sport is to get the kid in early. One of the first steps in the process is to get the child comfortable on the surf board. Why not start with a boogie board? Why not start with the kid on the board on the sand before they get in the water?
That is exactly what we have on this week's Memory Monday photo submission with Outer Banks Blue. We don't know the name of this stylish surfer, but she is definitely on her way to stardom. Look at this pose!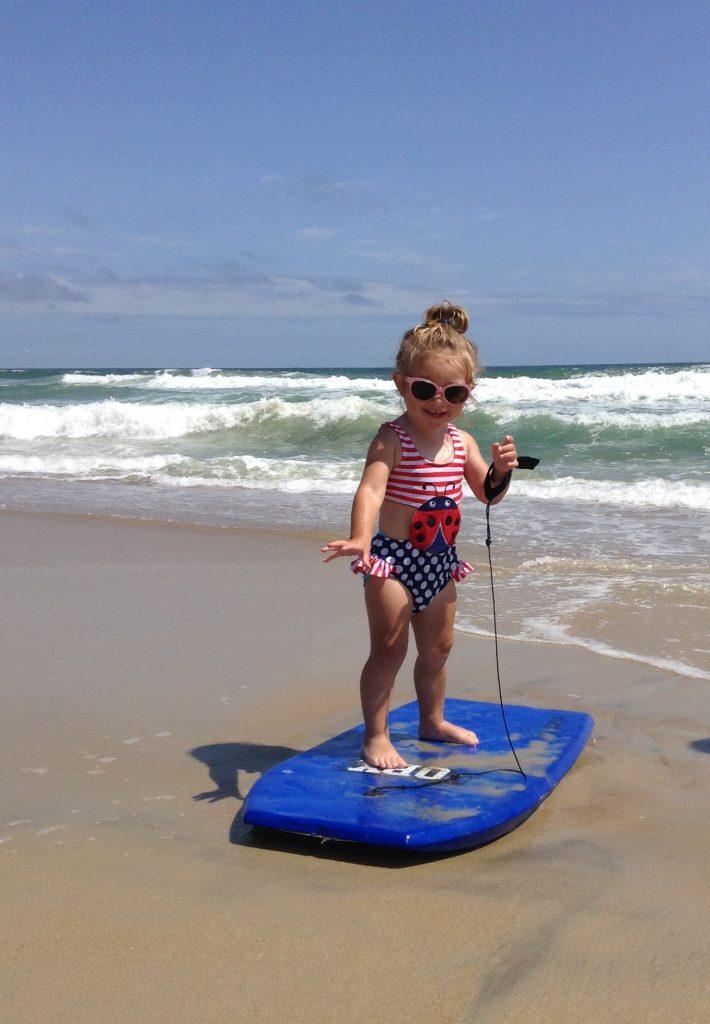 This photo comes to us from Dawn and she says the family has been coming to the Outer Banks for 17 years, and this is the 2nd generation taking over.
We agree. Look at at that form! Hand out, feet perfectly balanced, shades in proper position. She is ready to go to the big waves!
Thank you Dawn for sharing your photo memories. She is adorable, and we look forward to serving you and your family again soon.
Keep in mind we post a new photo here every week and we draw a winner randomly each month. The winner of our contest wins a discount of $100 on their next stay with Outer Banks Blue.
Keep watching for more great photos here next Monday!
All the best from the beach.