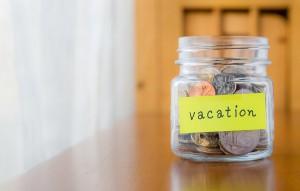 A budget friendly vacation can be as much fun as an expensive, luxurious getaway if you plan it right. Here are our Top 10 tips for planning a budget-friendly vacation in the Outer Banks:
Plan ahead. Although gas prices are historically low, November has been the least expensive time for a road trip for four years running. Planning ahead also allows you to take advantage of special events. For example, Restaurant Week takes place each fall and spring in the Outer Banks, and many restaurants feature three-course meals for as little as $20. Planning ahead also gives you first pick of the best beachfront rentals.
Be flexible. June, July, and August are the busiest and most expensive times to vacation in the Outer Banks. If you've got flexibility, consider visiting Outer Banks in the "shoulder season." Regular visitors to the Outer Banks say that early spring or late fall is their favorite time to visit, regardless of rates. You'll spend much less for a prime rental than you would in the summer, and you'll see a whole new way of life in the Outer Banks, including uncrowded beaches, restaurants, and attractions.
Pack wisely. Whatever season you choose to visit, research average rainfall and temperatures, then make a list of potential activities and pack accordingly. Packing wisely helps you avoid unexpected expenses and helps you identify outdoor gear or sporting equipment, such as kites or fishing gear, that you might be able to borrow or buy secondhand before you leave home. If you're driving, packing wisely may also mean creating a meal plan for each day so you can stock up on vacation basics at your local Costco or discount store.
Shop wisely. Whether it's souvenirs or groceries, a well-thought-out shopping plan can save a ton of cash. Many visitors to the Outer Banks pack their own food staples such as coffee and cereal and then shop for bread, perishables, and items that must be kept cold once they arrive. When it comes to buying souvenirs for kids, give everyone a fixed amount that they can spend. Or make a game of finding the prettiest seashell or most unusual piece of driftwood to remind you of your trip.
Take advantage of free fun. The biggest draw of visiting the Outer Banks, the beautiful beaches and ocean, is totally free. Plan to spend the majority of your time at the beach reading, playing in the sand, napping, picnicking, walking or playing in the ocean. There are plenty of other free activities to keep you busy, too. Try hunting for ghost crabs on the beach after the sun goes down, wandering through the fascinating British cemetery at Ocracoke, fishing from the pier at Avalon, climbing the Cape Hatteras Lighthouse, or riding the free Hatteras-Ocracoke ferry.
Make a budget and use cash. Every thrifty traveler knows the No. 1 secret to a low-cost vacation is to make a budget and stick to it. The best way to honor your budget is to use cash. Keep a credit card handy in case of emergencies, but tuck it away and forget about it while you're souvenir shopping or dining out.
Rent a beach house. Renting a beach house always offer more bang for your buck than renting a hotel room. Rent a beach house in the Outer Banks and you'll enjoy more space, more privacy, and more amenities than you would in a hotel. Consider that in a hotel you often have to leave to entertain yourself or the kids, but when you rent a house, you can stay home and have fun.
Picnic and cook simple meals. You'll save plenty of cash by renting a beach house and making your own meals. You're on vacation, so keep it simple with easy dishes like sandwiches, chips and salsa, burgers and hot dogs for the grill, plus easy-to-assemble sides such as mac & cheese and coleslaw. If you do plan to go out, it's often less expensive to go out for lunch than it is for dinner.
Split the costs. Outer Banks beach houses range from cozy cottages to sprawling homes large enough for the entire extended family. Consider timing your vacation so that you can rent a larger house and split the cost with another family or some friends.
Keep it simple. There's so much to do in the Outer Banks that it can be tempting to try to pack it all into one trip. The best, and least expensive, way to experience the Outer Banks is to leave plenty of time for reading, napping, catching up with each other, simple meals of your favorite comfort foods, beach walks, and just watching the breaking waves.