Memory Monday 3/4/13
Chillin' at The Beach!
This week's Memory Monday Photo submission comes to us from Tim and Martie Sprowls of Berlin, Pennsylvania who have stayed with
Outer Banks Blue
on a few occasions, but most recently they stayed with us at the property "
Tarheel Treasure
" in the Ocean Sands subdivision in Corolla.
This picture is of Tim and Martie's teenage children Joel and Grace whose picture was taken on the beach in Corolla.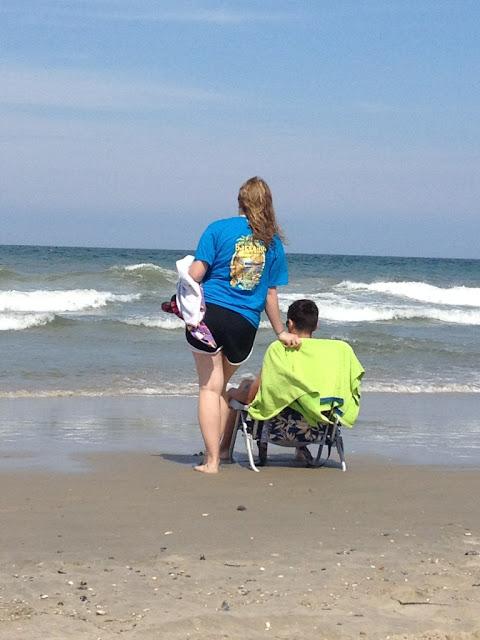 There's nothing like a great day at the beach!
Martie explains "This is Joel and Grace (ages 18 and 15 at the time of the photo). We've been to the Outer Banks 5 times now. Because our family is busy and often going in 4 different directions, like many families, our favorite thing to do is just hang out on the beach together, boogie board, swim, walk the beach, and fly kites. Last year, for the first time, we dud a Jeep tour of the Wild Horses and northern beach area - that was fantastic! We all enjoy eating out and voted our favorite restaurant last year was "
Barefoot Bernie's
" not just because we are huge Steelers fans, but the food was exceptional!
We are truly pleased with your realty company! You were referred to us by friends. Everyone we've spoken with or e-mailed have been very friendly and helpful. Thank you for that!
We're blessed to be coming again this year for two weeks, one really isn't enough...we think this may be our last family vacation for a couple of years as our son will be entering the Coast Guard in July, so this vacation will be a sweet time together before this new phase of our lives."
Thanks Martie for sharing. We look forward to making this summer's vacation a great one for your family!
All the best from the beach!