Greetings from the Outer Banks again on this beautiful Monday. After an extra hour of sunshine yesterday we are giving you an extra on Memory Monday. We call this 5 Pic Monday because we have a lot of pictures in our vault and we want to put a bunch out for you today.
is what we have in our archives today from folks that have sent along photos to be posted on Memory Monday. We have 4 year's worth of photos in stock for you to see, and we need to figure out a way to give everyone some exposure. That is what this week's 5 Pic Monday is all about. Literally 5 pics for you to see.
We start with a recent photo from Brian Slingerland, Jr. of Westerlo, New York who stayed with Outer Banks Blue recently at the property "Sea Scapes" in Corolla. Here's the photo we got from Brian of his crew on the beach on a less than wonderful beach day!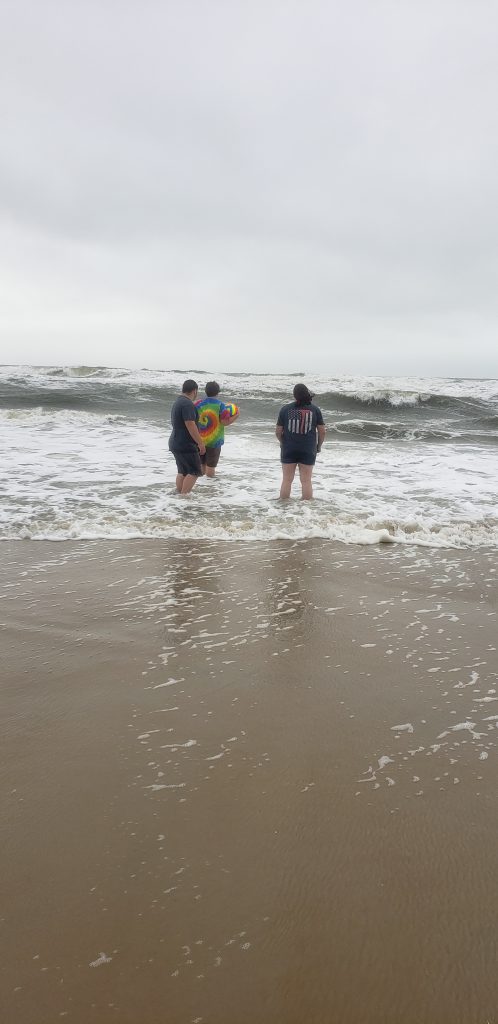 Next we want to thank Jean Thimons of Gibsonia, Pennsylvania who stayed with us more that a year ago, but adds to our 5 Pic Monday with a great shot of a sunset over Duck. She stayed with us at the property "High Dune" in Duck.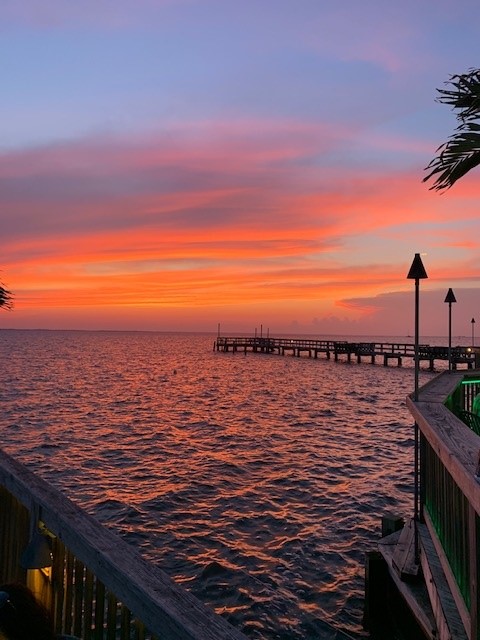 The next photo we have for you is a pirate sighting that took place at the OBX. It comes to us courtesy of Diane Geidel of Ford City, Pennsylvania who stayed with us at the Corolla vacation rental "Jones Beach House." Diane tells us this scary guy is her nephew Toby. His parents purchased some pirate gear for him and he wore it to the beach to plunder some booty!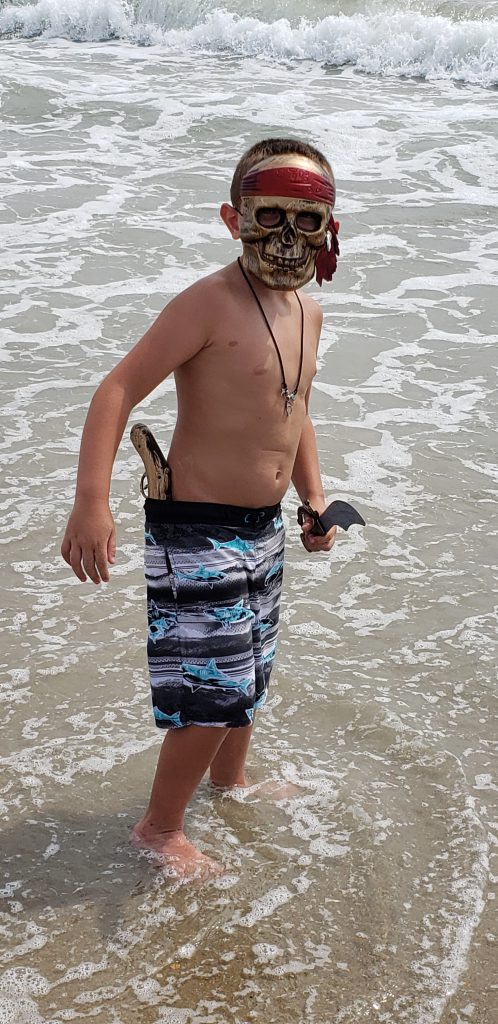 The next photo we have for 5 Pic Monday is a photo from Vicki Jackson from Irwin, Pennsylvania. She's been to the OBX with Blue on several occasions, but always seems to stay in Corolla. The pictures she sent this time came from her stay at "A Pirate's Paradise."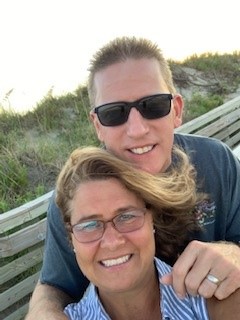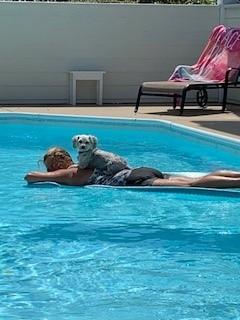 That is a lot of memories for this 5 Pic Monday. We thank Brian, Jean, Diane, and Vicki for sending in their photos. Another week that shows how much fun and memories our guests have when vacationing with us.
We look forward to serving you all very soon.
All the best from the beach!