Greetings from the beach. Spring is definitely in full bloom on the outer banks. Days are getting longer. We are expecting temperatures near 80 degrees this week. Daffodils are sprouting everywhere, and the beach is calling. This week we have a memory Monday entitled 3 days, great stay.
are a very popular option for our rental guests at this time of year. Let's face it, you can't always get away for a full week's vacation at this time of year. Not surprisingly we see a great deal of short stay or partial week rentals. We also call them "mini vacations," and we have more than 100 of our properties that will offer this option to you. We have a 3 night minimum on these rentals. They are a great option for someone looking to quickly re-energize with a 3 days trip to the beach.
This week's Memory Monday picture comes to us from one of those guests who took a 3 days stay in Kitty Hawk. Bonnie Pawelec of Frankford, Delaware recently stayed in "Blue Bungalow" with her family and her pup. They seemed to enjoy the beach and the great spring weather.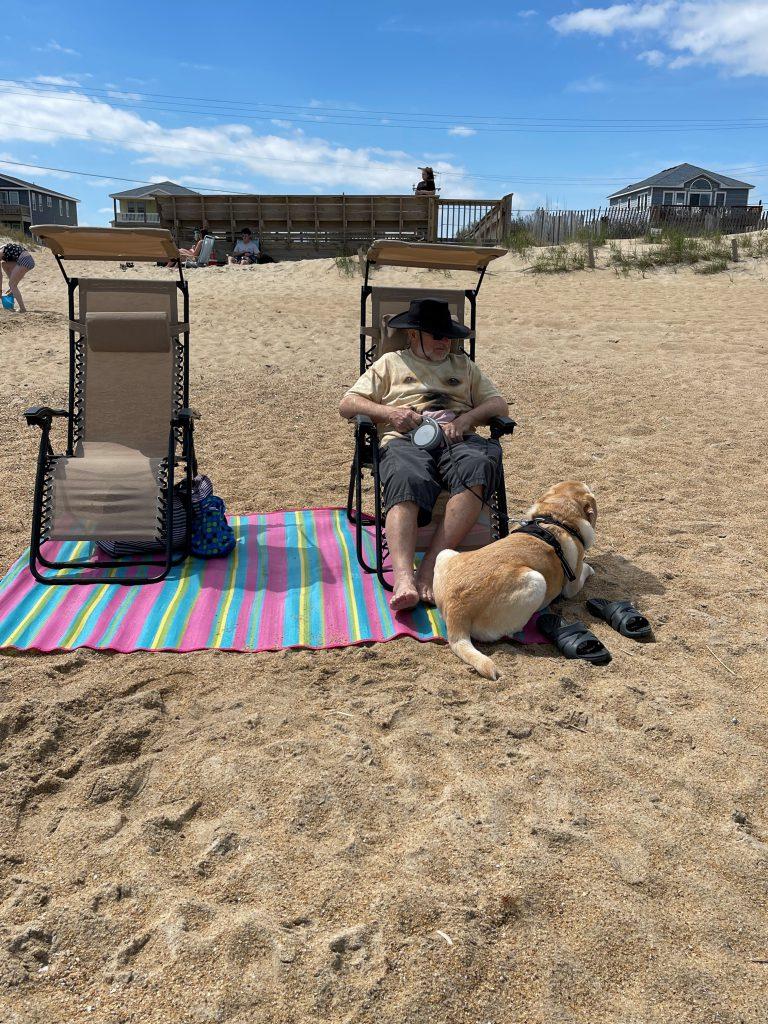 Thank you Bonnie for sharing your 3 days, great stay photo with us. It looks like these two were very relaxed! We look forward to serving you again for 3 days or even longer very soon.
If you are looking for your 3 day getaway please take a look at our search page and click on the icon that says "mini vacation" to explore the possibilities.
When you come and enjoy the beach like Bonnie did keep in mind we post a new photo here each Monday and we select a random winner each month for a $100 discount on your next year's stay with Outer Banks Blue.
All the best from the beach!