Greetings from a crisp and breezy Outer Banks on this Monday morning. March has definitely rolled in like a lion here on the beach with cool temperatures and brisk overnight breezes. Definitely not a day to kick back and enjoy the beach from a favorite chair.
That however is exactly what this week's Memory Monday photo contest submission has for us however as Jennifer Link has provided us this great picture of her view from a recent rental of "Shades of Blue" in Kill Devil Hills.
Talk about kicking back and enjoying the view. How about this?!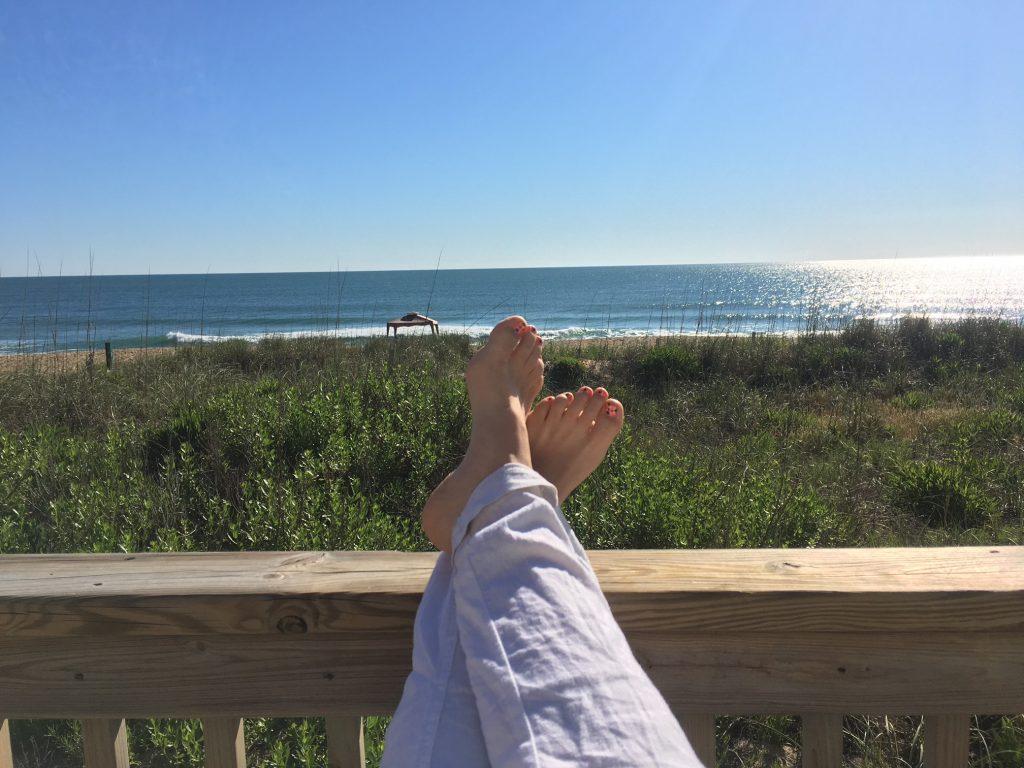 "Shades of Blue" is one of the many properties in our rental program that allows dogs to come on vacation with their owners with no additional charges being incurred. We want the entire family to enjoy a vacation and so we have more than 50 properties in our rental program that allow your four legged friend to come and enjoy some time away from home as well.
Shades is one of our most popular properties because of its location (oceanfront), and its size (3 bedrooms). It is very unusual to find a small property on the oceanfront these days, and so it regularly rents for 35 or more weeks each year. At this time there are a few open weeks in November and December of this year, but that is all the availability there is on this extremely popular vacation rental.
This property is also the home of Outer Banks Blue's webcam. Take a look at what is happening on the beach right now with a live look in on the OBX!
Many thanks to Jennifer for her photo memory. It warms us up just taking a look at it this morning. We look forward to serving Jennifer, her pet, and her family again in the near future.
All the best from the beach!