Happy Monday!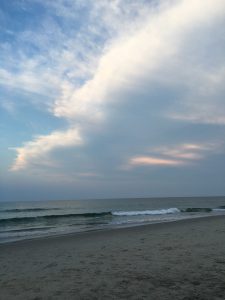 It is a beautiful day here on the Outer Banks this morning with temperatures expected to be in the 70's tomorrow.    We are hoping this is our own sign of an early spring, but regardless we will take it as the Atlantic Ocean looks like a lake this morning, and it is a great day for a nice long walk on the beach.In fact it looks much like the photo that Colleen Pandolfino of Hamburg, New York sent us for this week's Memory Monday photo contest.  Colleen and her family stayed with Blue last summer in the vacation rental property "
Next Door To the Shore
" in CorollaColleen also sent along this great family shot....Look at those smiles!Thanks Colleen for sharing your photo memories with us.    We look forward to seeing and serving you and your family again soon.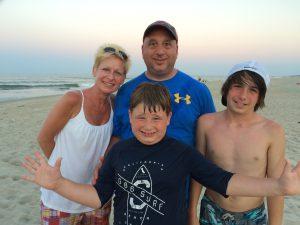 All the best from the beach!