Greetings on another glorious Monday from the Outer Banks. The beach is full and people are enjoying themselves a great deal. It is the prime time to vacation on the Outer Banks and it doesn't take long to see why. This week we wanted to remind you that we are transitioning away from posting pics here on this blog each Monday.
We started earlier this month transitioning away from posting pictures here each Monday from our guests and instead we invite our folks to post pictures from your happy vacations straight on the Outer Banks Blue Google review page. You can post the photos and your explanation of the photos by following this link. By the way, we will still enter you into our monthly random drawing for $250 off your next stay with Blue. That's worth the transition.
In the meantime we have a bunch of photos in our vault from folks who have been waiting to see their photos here on Memory Monday. Today we will share 5 more with you with thanks to the folks that provided the images.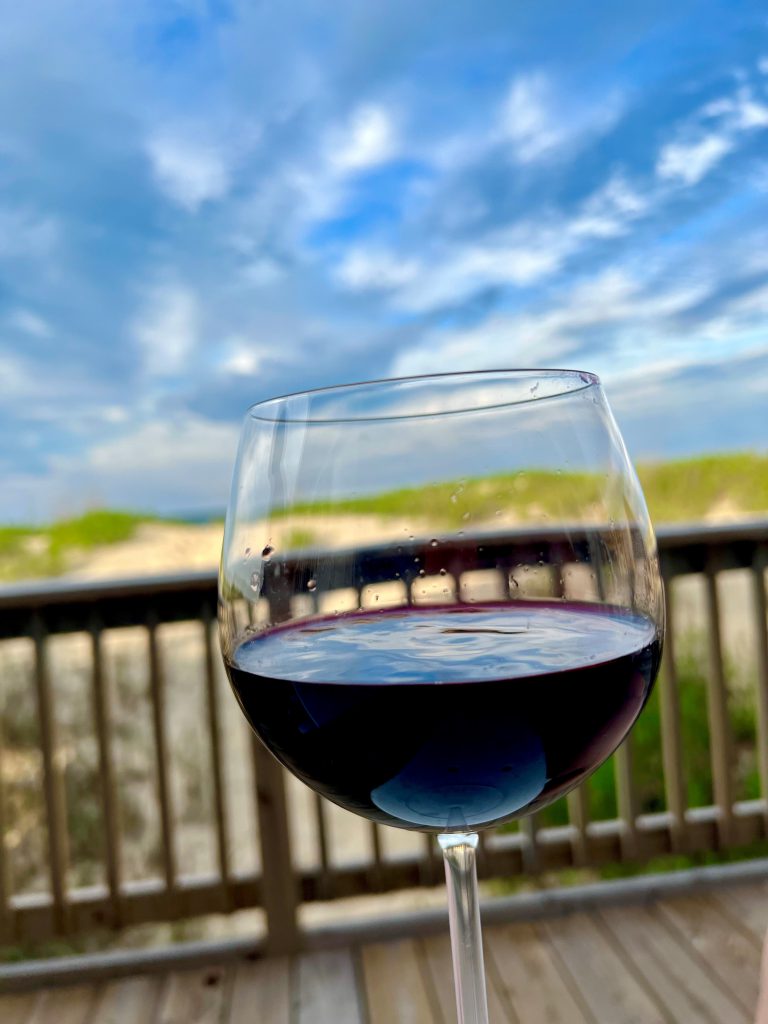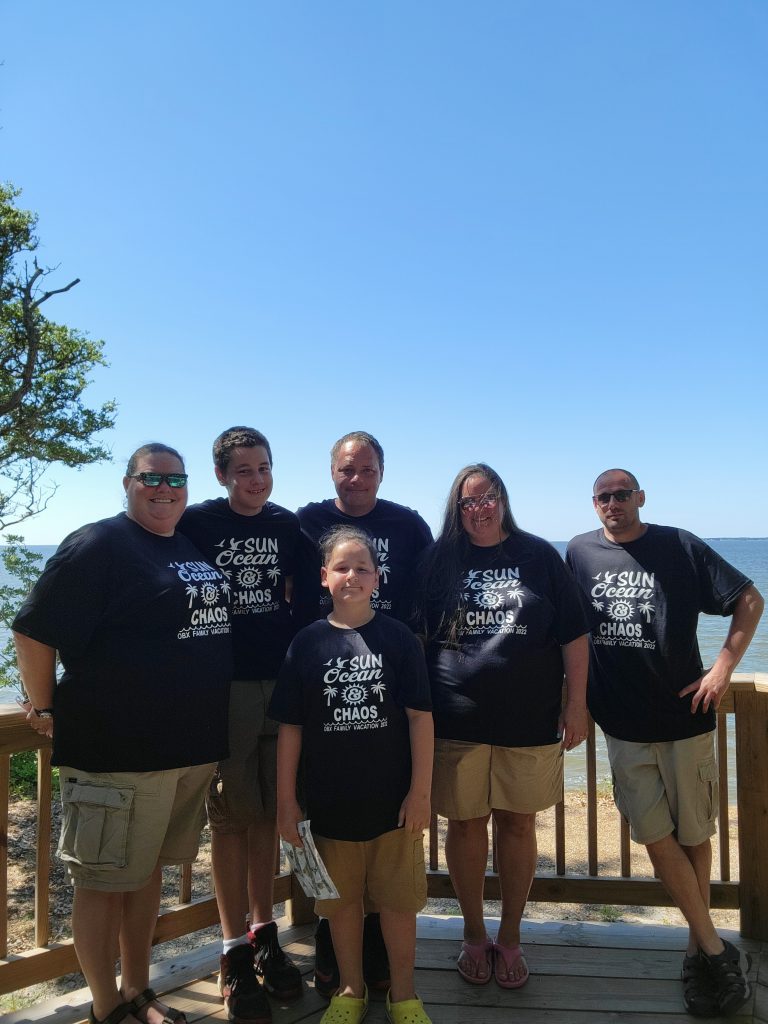 These folks stayed in "Dancing Dolphin" in Duck and as their shirts say they had "Sun, Ocean & Chaos."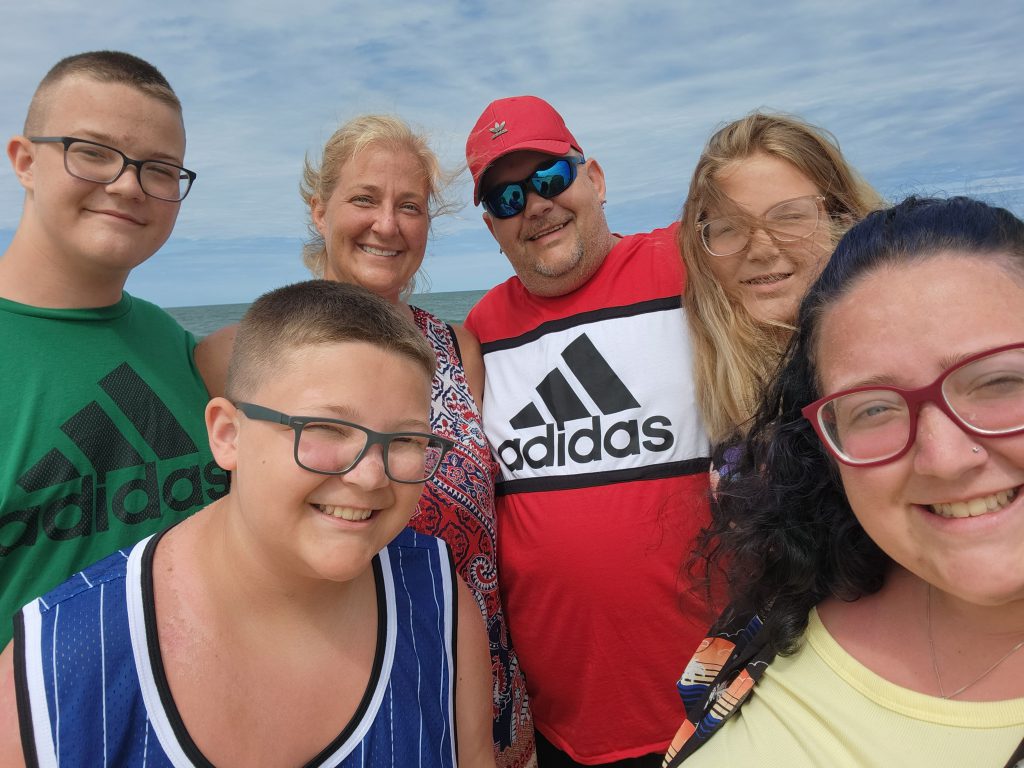 The Honse crew enjoyed their week at the Nags Head vacation rental "Blue Sky."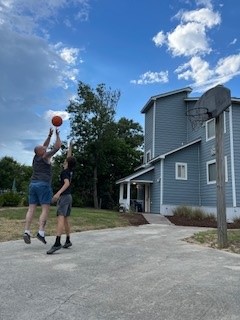 Here's a great pic of some hoopsters in the driveway of "Quack Pot" in Duck having a great time and enjoying their stay on the OBX.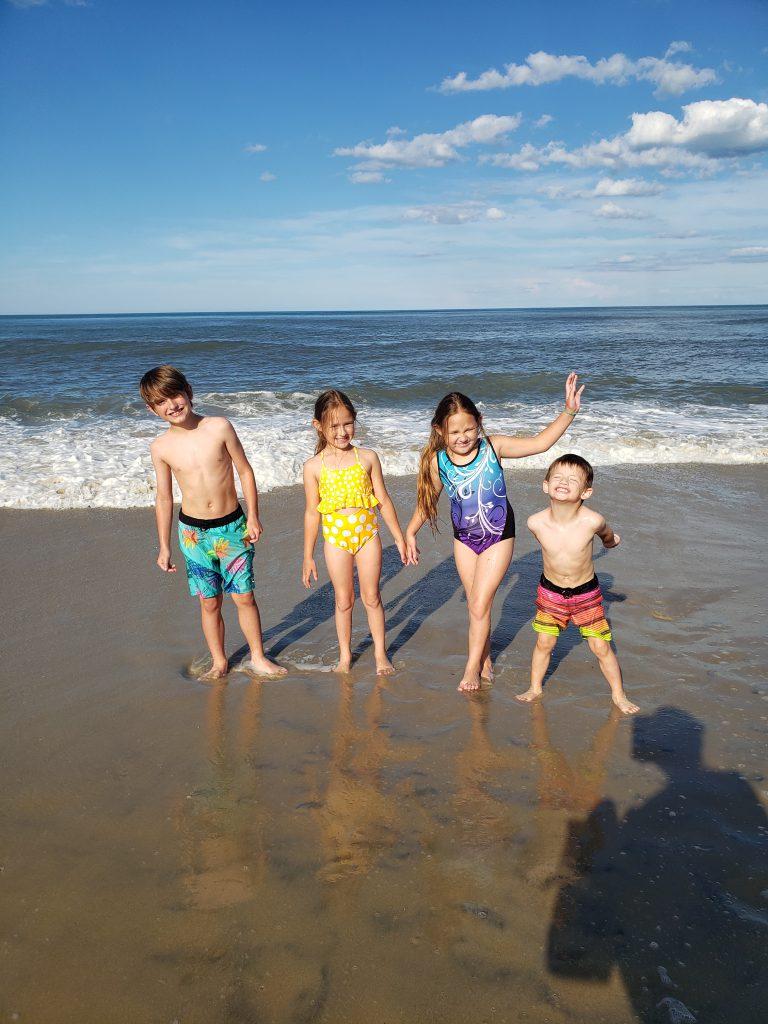 Nichole has her crew shouting for joy during their stay at "Pelican's Perch" in Corolla.
What a great collection of photos. A great preview of what you will be able to see on our Google page as we transition from here forward.
Check back here each month to see which entry is randomly drawn to win the monthly photo submission contest.
All the best from the beach!