Tuesday Pics
I hope everyone understands that this week's "Memory Monday" photo submission is being sent out on Tuesday due to yesterday being Memorial Day - we felt it important to honor Memorial day with yesterday's post.
Today's photo submission comes to us from Amy Brumbaugh of Williamsburg, Pennsylvania who stayed with us last August in the property "
Homer's Port
."
We love this photo!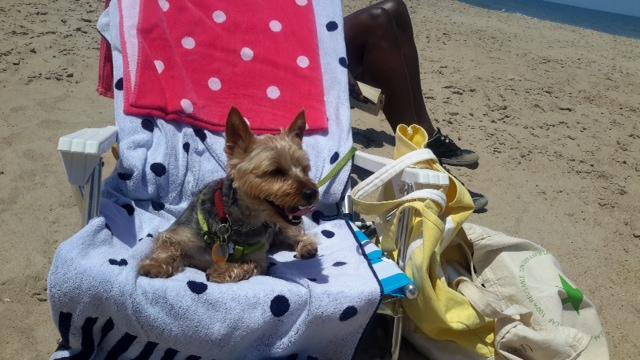 Morning on the beach!
Amy tells us "We stayed at property "Homer's Port". We have been coming to OBX for several years but this was our dog Marley's first year at the beach and he loved every minute of it. From walking on the shoreline, hanging out on the beach all day to chasing crabs in the evening, he had a blast! This is a Picture of Marley on a morning stroll. Thank you
Outer Banks Blue
for making it so easy to being our furry family member on vacation with us!
Thank YOU Amy for sharing your photo memories of your trip. We look forward to serving you again soon at Outer Banks Blue!
All the best from the beach!
By
Tim Cafferty
, President, Outer Banks Blue Realty Services