Good day from the Outer Banks as we get ready for yet another holiday week at the beach next week. The weather was glorious today, a a reason for Thanksgiving. Speaking of which that brings us to this week's Memory Monday photo submission
Has a Thanksgiving day 5K run caught on in your home town? It sure has here on the Outer Banks. There are now no less than 6 turkey day runs around the OBX. In our belief it all started with the Turkey Trot that was sponsored by the Advice 5 cents bed and breakfast in Duck. That race typically sells out each year in the matter of minutes and so many additional runs have popped up to fill the need. The Gobbler 5K, The Turkey Trot, The Thanksgiving Day 5K and the Wild Turkey 5K in Corolla have all started in the last few years.
This week's Memory Monday photo submission comes to us from Angela Orth of Milltown, New Jersey who stayed with Outer Banks Blue at "Five Lucky Ducks" in Duck and approached the Wild Turkey 5 K in Corolla with great imagination. Take a look!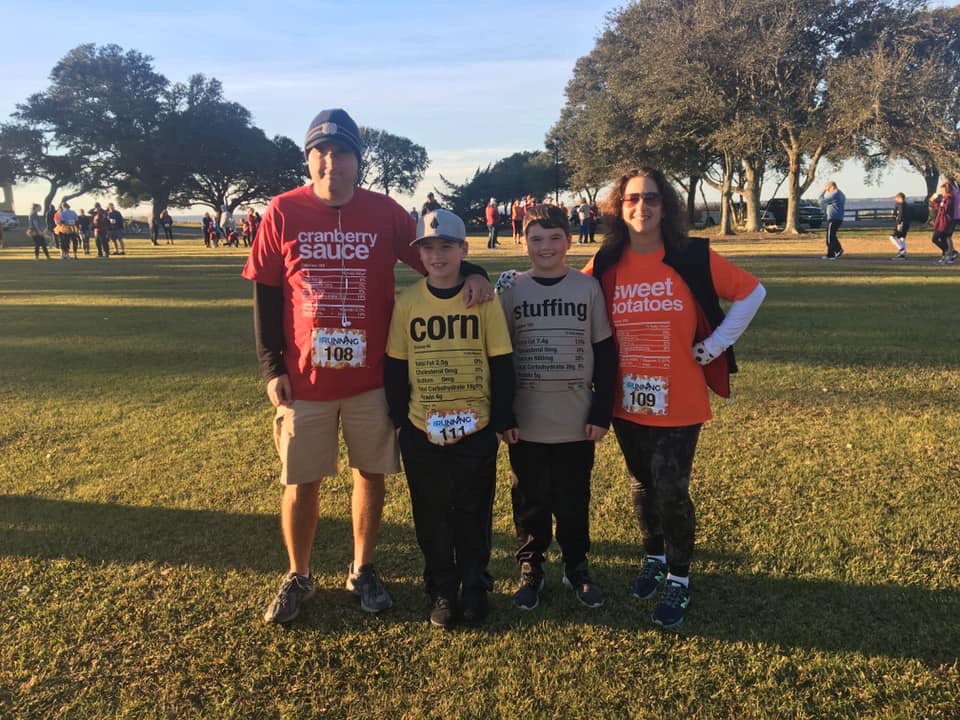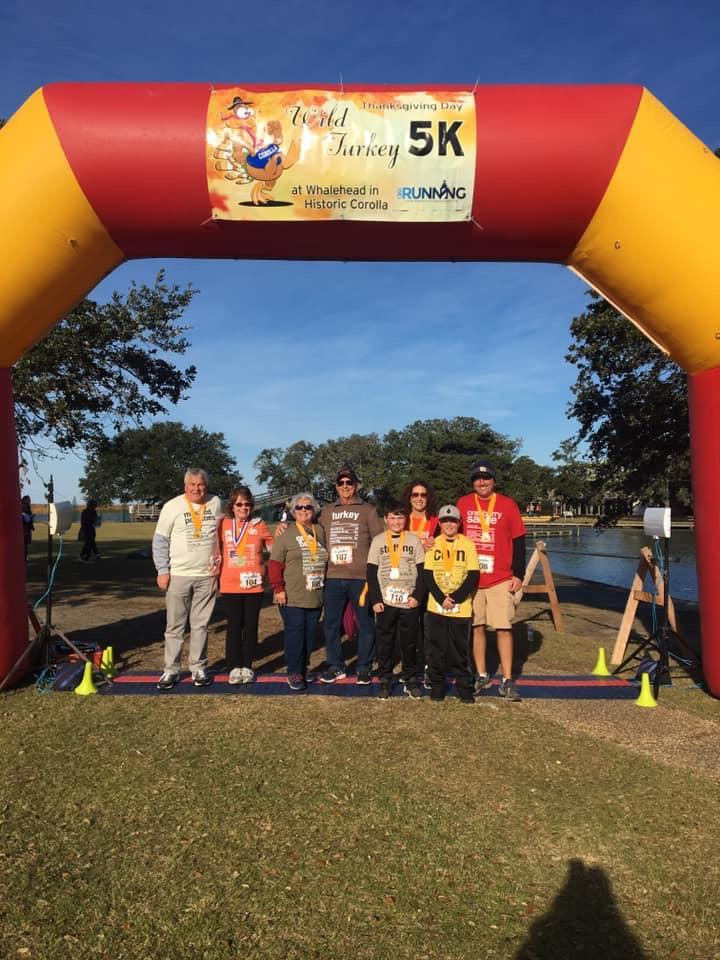 What a great couple of photos. We've never seen shirts like the ones noted in the first picture. Perfect attire for a Wild Turkey Run!
Thank you Angela for sharing your photo memories with us. It looks like you had a great holiday with your family and we are glad we could help make it happen. We look forward to serving you and your family again soon.
Keep in mind we post a new photo memory here each Monday. Won't you send your photos from your stay at the beach to be considered? Each month we randomly pick a winner and give that person a $100 discount on their next year's rental with us in return for their photos.