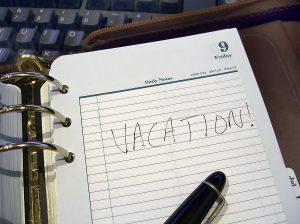 Vacations can cost a great deal of money. With travel expenses, lodging, food and activities, it's easy to roll through thousands of dollars without thinking twice. With these savvy tips, however, you can take a budget-friendly vacation without feeling slighted.
Be Flexible with Dates and Amenities
Holiday weeks and weekends are some of the most sought after weeks to book a beach vacation. Staying clear of those dates can save you a lot money.  Sometimes staying away from Memorial Day week, July 4th week, and Labor Day week can save you some money .Oceanfront rental properties are the most expensive in the Outer Banks, make a compromise by renting one across the street where you can still enjoy beach views. Also consider renting a sound front property where you will be just a super quick walk or drive from the beach during the day but will be able to enjoy our famous Outer Banks sunsets from your back deck!By not following in everyone else's footsteps, you can pick up on some exceptional deals and new experiences most vacationers wouldn't expect.
Budget Now
Plan a budget ahead of time considering: transportation, shopping trips, dining out, attractions, and rentals.Bring your own beach gear if possible. The mark up on normal items like beach toys and beach chairs will take an unnecessary chunk of your expense budget. Beach shops are there to make money off unprepared tourist. Try to bring your gear from home.Research and plan ahead of time the big activities you know your family wants to do. By doing so before your vacation you will be able to shop around and find the best deals. Often, booking an activity in advance saves you money and reserves your spot during those busy summer weeks.Call beach gear shops and you can talk to knowledgeable staff if you have questions and they will be able to help you get a good deal, especially if you have a rental for multiple days or are renting multiple items.Calling ahead and figuring things out before you leave can save a lot of head ache once you're on vacation and help you plan your time out wisely so you can enjoy time relaxing on the beach as much as possible and not driving from place to place to find a better rental price.Look up events in the area during the time you'll be there. Many places on the Outer Banks have free family movie nights regularly, beach activity days for young ones, and farmer's markets. This is a great way to find free activities for the whole family and help plan your time wisely so you won't miss out on any of the fun things everyone would like to do on their vacation.
Vacation Rentals Come With A Kitchen
Another way to cut expenses is to stay at a vacation rental instead of a hotel room. As
Money Crashers
points out, a vacation rental will be "outfitted with a kitchen, grill, and other amenities, a vacation rental may actually be a better fit for a family trip, especially if you can save money by cooking your own food."Food is one of the largest vacation expenses. While you might pay a little more for the vacation rental, you'll more than make up for it by eating many of your meals in. Estimates range from $60 to $100 per person, per day for food alone when on vacation. For a family of 4, that tops out at $2,400 for six days for breakfast, lunch, dinner and snacks.Stock up on groceries once you get into town and prepare meals while on vacation. You can pack lunches for the beach so you don't have to leave so soon and have relaxing dinners at home, avoiding the long wait times and lines for most restaurants.
Use Your Credit Card
Have a card that you earn points/miles/or cash back? Then have it handy when planning your Outer Banks vacation. By booking using your credit card to pay can cut your costs significantly, while still providing a memorable stay and earning you points or miles. Pair your credit card benefits with your flexible dates and amenities you are on your way to budget paradise.Also, use a travel rewards card while you're traveling. According to
LifeHack
, "every dollar you spend goes right back into your next trip and can earn you a free flight." From booking your rental home to paying for amusements, food and more, you'll quickly pile on the bonuses. For example, if you spend $8,000 on your stay and earn 3% cash back, that's a $240 savings just for using your card.
Don't Follow the Crowd
The same premise as when to vacation and choosing the best property holds true once you arrive in the Outer Banks. It's your vacation: you can set any schedule you please. When it comes to dining out during the peak vacation season most local restaurants have a 30 min-1-hour wait by 6:45pm. Beat the crowds by dining early! Also, most restaurants have happy hour deals for food and drinks or early bird specials around 5pm. Eating earlier also leaves you with time to see the sunset, take an evening walk on the beach, or other evening activities with the family.
Make Memories
Don't go overboard on souvenirs and instead buy something like a postcard or just take your own photos(lifehack). We know everyone wants to get something that commemorates your incredible family beach vacation, and while that is great, we encourage you to take more photos or make something out of the seashells and beach glass you collect, don't purchase a tacky keychain or shot glasses. These are once again over priced and most likely poorly made and will break or be loss in time. Take photos, plan a craft, be present in the moment. By following these easy budget-friendly tips and putting a little forethought into your vacation you can save significantly. You can have the vacation you desire and do the activities you want to experience by simply planning ahead of time and being flexible with a few minor details of your trip. You won't spend valuable relaxation time stressing about your budget or spend unnecessary money. The goal is to spend/stress less and play/relax more!