Most people come to the Outer Banks for the sand, surf, and sun, but we have a new business venture that opened up just recently in Nags Head that I think is a great family fun adventure that offers a little more adrenaline than your typical putt putt or go-carts can offer.
The other day I was able to get a friend of mine to go with me and try out the new First Flight Adventure Park located near the cause way in Nags Head. It was a blast, we both had a good time climbing the different obstacles and testing our skills and balance. I was impressed at all the different, every day things that were used to create an airborne obstacle course. Climbing into a kayak suspended 25 feet in the air was one challenge, along with tightrope walking on a 1 inch wire cable. I tried to see how far I could get without using the ropes to for balance, I didn't make it very far. There were 6 courses, 2 in each difficulty level, and each one ended with a zip line back to the base tower.
The Adventure Park in Nags Head
The view from the facility is awesome, and there is an observation deck at the top of the center tower so that after your adventure, you can gather up top to reflect on your accomplishments and enjoy the view of the sound and the ocean. They were very safety conscious, and they provide everything you need that included the harness, helmet and gloves. The ironic thing about this location of this park is that it's located right next door to Dairy Queen. I think my arm hurts more from the twisting it got when I tried to skip the ice cream afterwards, which had nothing to do with the challenge of the course.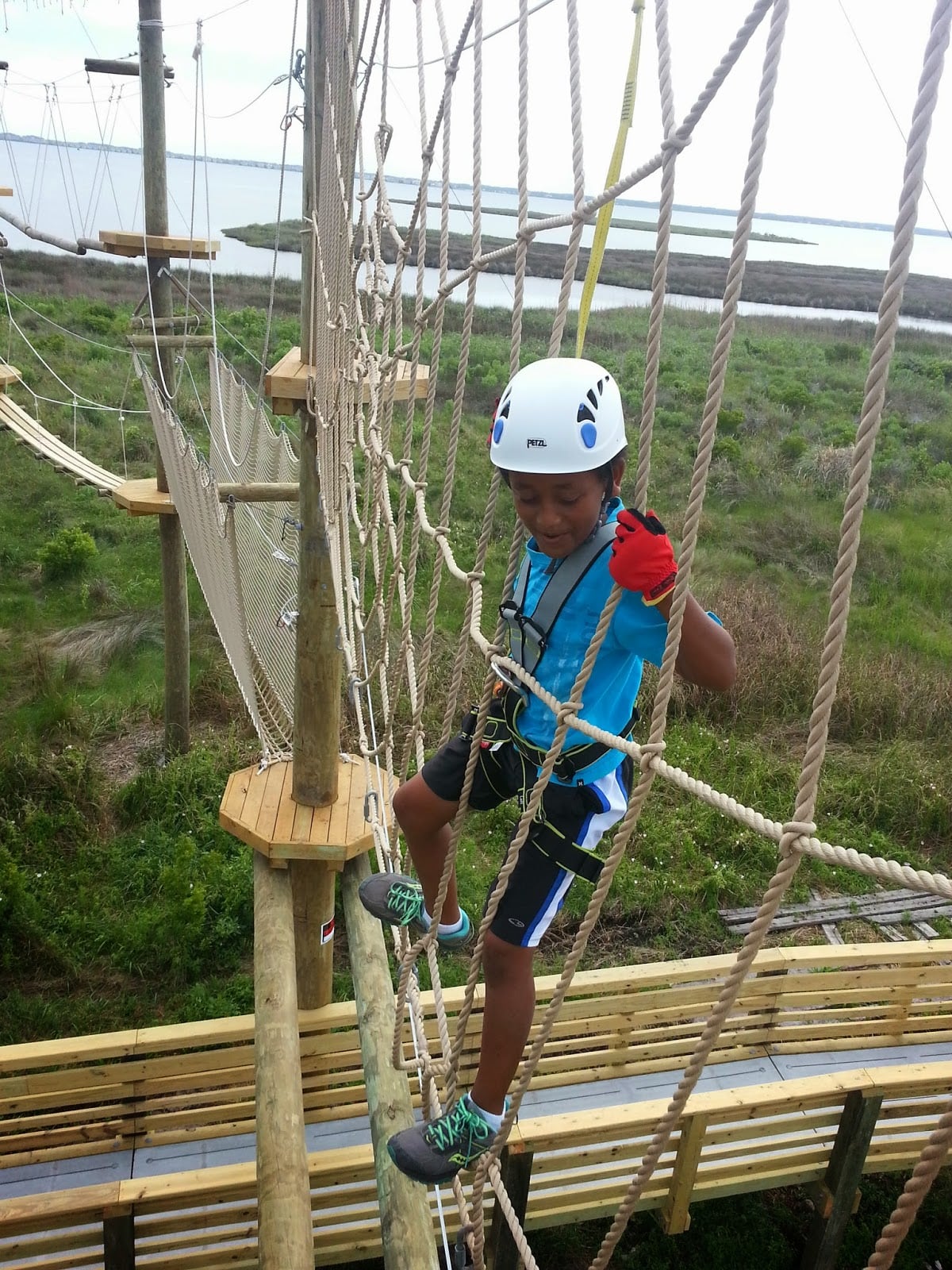 Everybody else doing the ropes course was having a great time as well, you would hear the giggles and comments from the participants and spectators. Next time you are on the Outer Banks and looking for an adventure, give these guys a chance, they should do well on the beach.
Guest Blogger, Bill Koebernick