Memorial Day week is behind us which means it is officially summertime on the Outer Banks! The beaches have more people on them. Lifeguards are back on the job for the summer season. The ocean water is inviting. And the temperatures have been summer-like. This week's memory Monday photo submission gives us two other great summertime pastimes: Fishing and Horses.
Fishing on the Outer Banks is legendary. Whether you like to get a line wet off of the beach, fish in the sounds, or go out in the ocean for big game fish there is something for everyone. This past week the tuna fishing in the gulf stream has been fantastic. Most charter fishing boats have caught their limit of tuna (6 fish per angler is the limit), and many have even returned to the docks early.
This week's Memory Monday photo comes to us from Anna Parkhomenko of Louisville, Kentucky. She stayed with Blue at the property "Nonnie and T's" in Southern Shores. Anna and friends went offshore fishing with Captain Dick Harris on the Fintastic. The group did pretty well. They caught their limit of fish in just 3 hours, and had over 200 pounds of Tuna to share with friends and neighbors.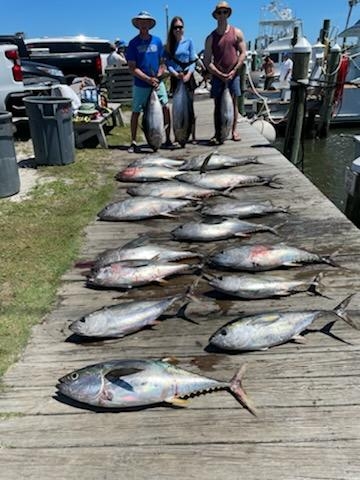 After conquering the ocean the group then conquered the sky. A skydiving adventure in Manteo was on the agenda. While no pictures were sent we admire the adventurous spirit.
We do have pictures of the horse watching adventure however. We like how this picture was taken at a safe distance from the horses. Never get within 100 feet of any of the Corolla Wild Horses. What a great shot.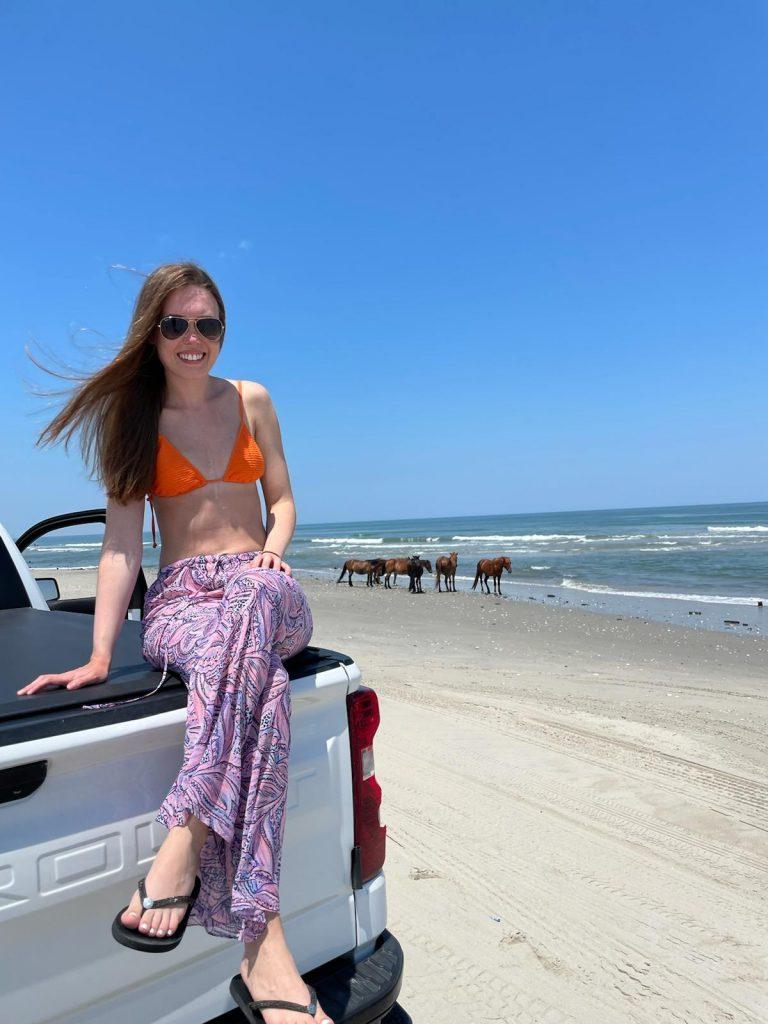 It looks like Anna and her group had a great time on the Outer Banks last week. We look forward to welcoming you back again soon!
All the best from the beach!