Greetings from the Outer Banks on this beautiful Monday. The beach is hopping, and summer seems to be in full swing. This week on Memory Monday we share some pics from a guest that stayed with us just last week.
Kathy Owen of Colonial Heights, Virginia is one of our regular visitors and she rents the same house each time (Shades of Blue) in Kill Devil Hills. She rents the house for several reasons. A couple of them are pictured here.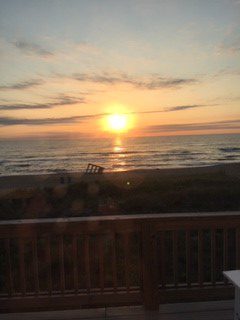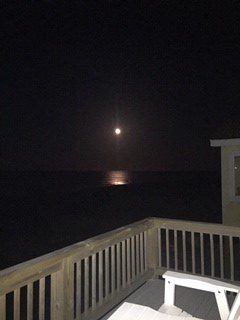 Doggie Houses are More Fun
While an oceanfront house brings a full list of reasons why it is a good choice, this one is particularly interesting to Kathy because she can bring her pets to the property at no extra charge. This is a huge savings for our guests and one that they appreciate.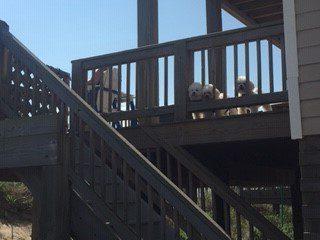 We love providing great and memorable vacations for your entire family. Approximately 30% of our properties allow you to bring your 4 legged family members as well. Again, there are no extra charges involved in bringing your pet to those houses designated as Dog friendly.
We hope you have already made your vacation plans for this summer, but if you haven't keep us in mind at Outer Banks Blue. Also keep in mind that we post pictures here every Monday from our guests. We call it Memory Monday and who knows? You may be featured on an upcoming edition of our weekly blog segment!
All the best from the beach