All of us at Everything Outer Banks hope the Fathers reading this had a great day yesterday. We hope you had a relaxing time, and enjoyed your children. It has been another fantastic week at the Outer Banks highlighted by a Strawberry Moon.
You may already know that the full moon in June is known as the Strawberry Moon. Evidently the source of the name comes from the fact that Strawberry harvesting season is upon us, but also because of the earth's orbit the moon is closer than normal to earth. This creates a larger than normal look for the moon. It doesn't mean the moon looks like a strawberry.
This week's Memory Monday photo submission comes to us from Cathy Benner, of Warrenton, Virginia. Cathy stayed at the property "Park Place" in Kill Devil Hills and got this wonderful picture of the moon rising over the ocean last week.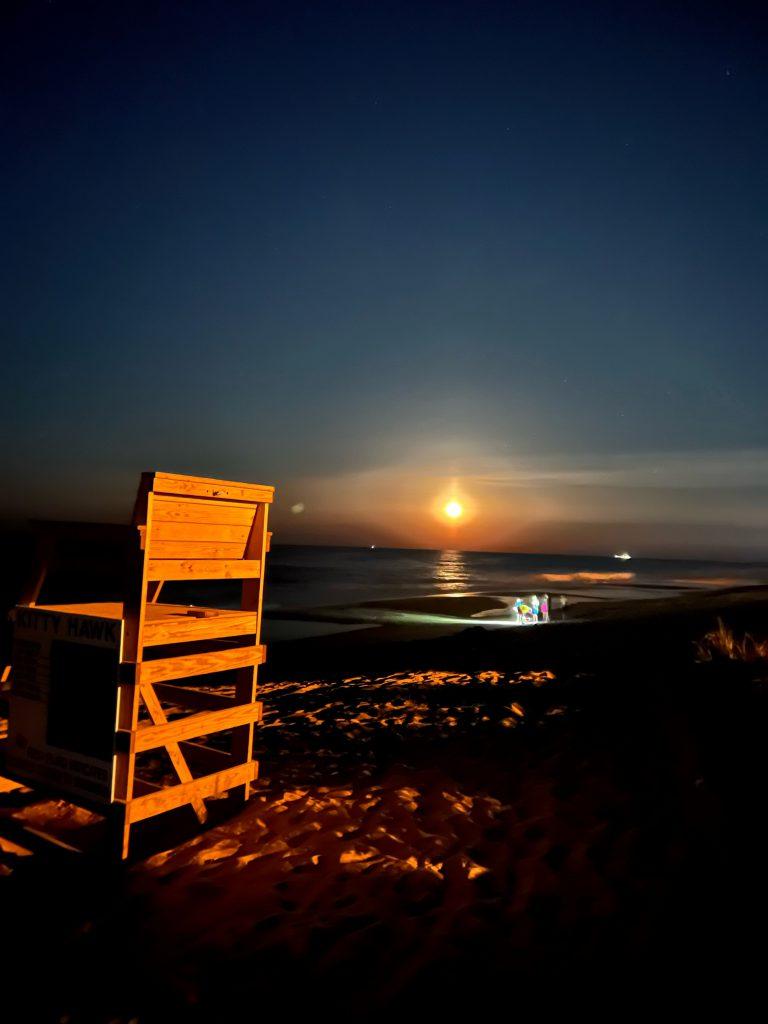 Wow! What a shot that is. The moon almost looks like the sun rising over the ocean it is so big and bright.
This is a great photo memory Cathy and we thank you for sharing it with us. We look forward to serving you and your family again soon. In the meantime we have entered you into our monthly drawing for a discount on your next year's rental with Outer Banks Blue.
All the best from the beach!