About 2 years ago we wrote an article with the Top 5 Outer Banks coffee shops, but some were missed and one went away. Not to mention a new coffee shop made its appearance on the Outer Banks this year.
Most people need a good cup of coffee to get their morning started, and everyone has a specific way to make the perfect cup. While on vacation pleasing every coffee drinkers' palette can be difficult, but there is a great personalized experience to be had for everyone.
So which Outer Banks coffee shop should you go to while you're here? Our answer is all of them, here's why...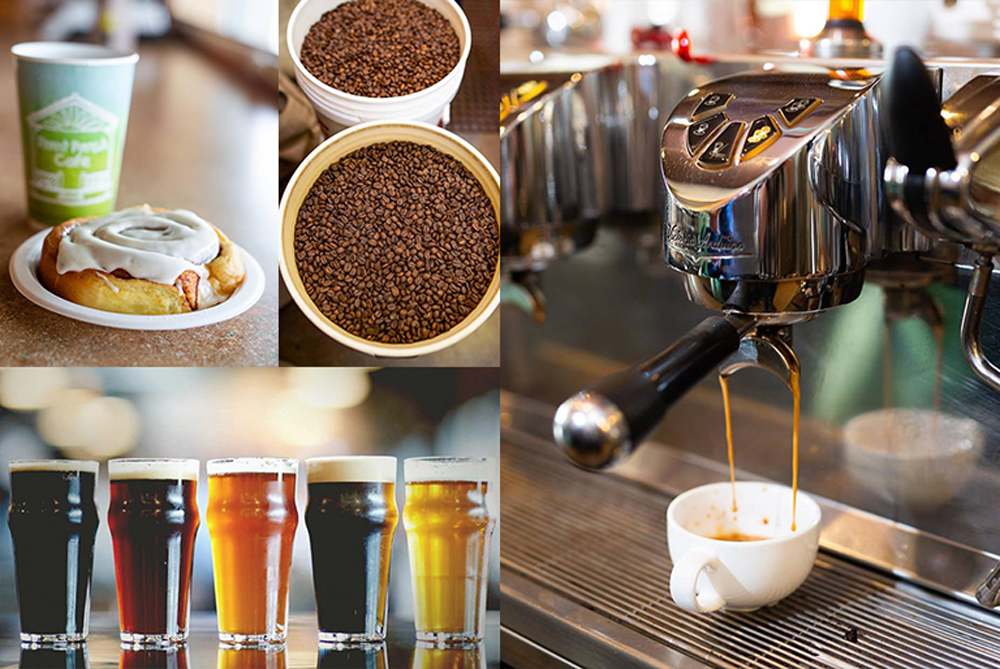 Front Porch Café
frontporchcafe.com
Kitty Hawk, Manteo, and Nags Head, NC
Front Porch Café ispersonally one of my favorite coffee shops on the Outer Banks! There are somany delicious options from coffee to bakery items. Voted "Best Coffee in theOuter Banks" five times by readers of The Coast Magazine, you will not bedisappointed by any decision you make here. They offer over 20 unique single origin coffees(including CBD infused coffee), and a rich selection of House Blends andDecaffeinated coffees. With 3 locations spread out over the beach it is aconvenient place to stop weather your staying in Nags Head or Southern Shores.Their original store, located at milepost 6 in Kill Devil Hills, includes OBXArt Studio, a paint-your-own-pottery, fused glass, and canvas painting studio,and a full service retail bead store. Their Nags Head location has tons ofseating including a high speed wirelessbar with plug in capability, couches, a community table with seating up to 12,and plenty of 2 and 4 top tables. Their Manteo location is situated on the historic RoanokeIsland and is the largest store at 3300 sq.ft. This location also provideswine and beer that is available by the glass or take out.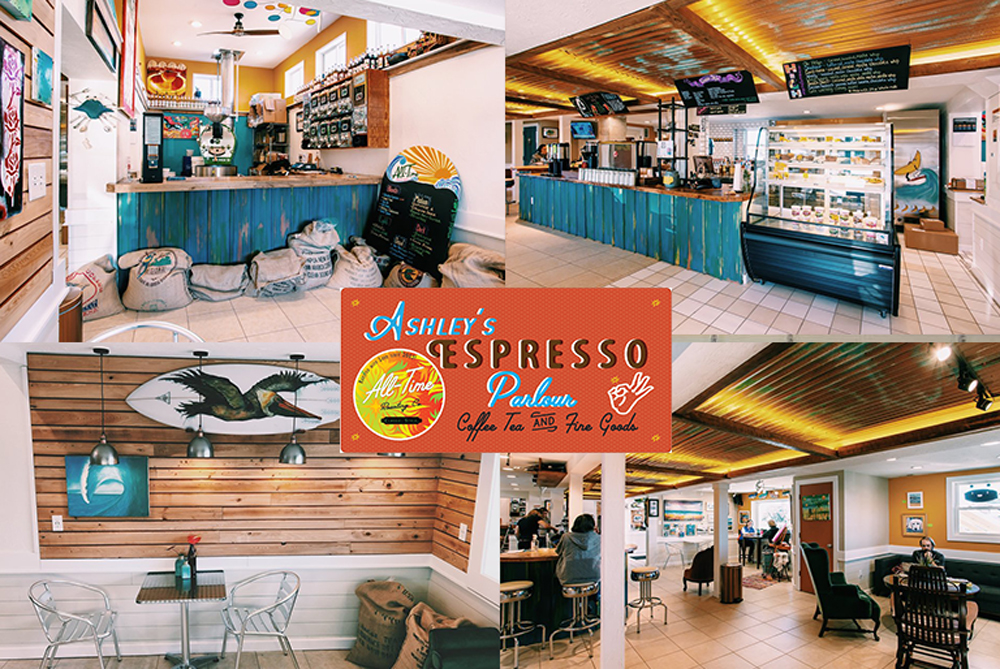 Ashley's Espresso Parlour
alltimeroastingobx.com
Kill Devil Hills, NC