Happy Monday Morning wishes to you from the Outer Banks where this past Saturday we had the experience of a lifetime. The new bridge to Hatteras Island from the Northern Outer Banks is nearly complete and prior to its opening everyone had the opportunity to walk or bike on the new structure.
The bridge, which is in the midst of a bit of a naming controversy is a 2.8 mile long testament to engineering as it will replace the existing Herbert C. Bonner bridge which is essentially functionally obsolete and has been named one of the most dangerous bridges in the state. It is the only way to access Hatteras island via automobile.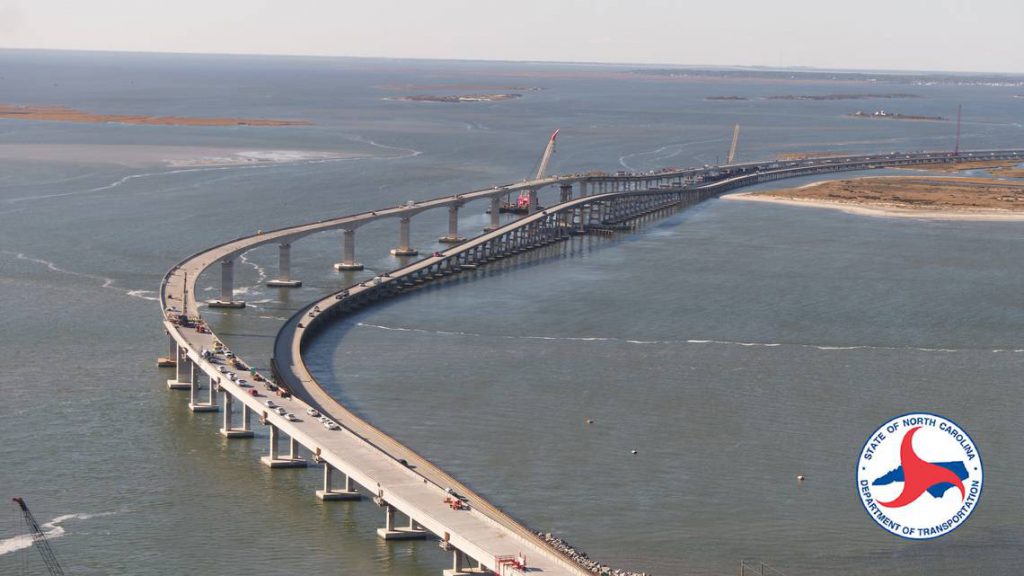 The new bridge is expected to be named for local native and long time State Senator Marc Basnight who served the area for 18 years and as Senate Pro Tempore for more than a decade. Basnight, who is suffering from a neurological disorder that prompted his resignation from the Senate in 2011, is credited with spearheading many projects during his term that benefited the eastern part of the state.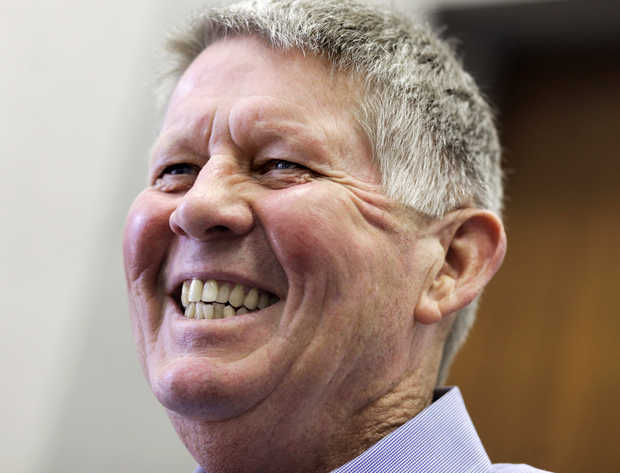 The Dare County board of commissioners conducted a community poll to get input on what the name of the bridge should be. Basnight's name came out on top of the poll edging the other top nominations (#2 choice was keep the name Bonner Bridge, and #3 was call it the Oregon Inlet Bridge), and at last week's board meeting the group voted 3-2 to name the bridge after Basnight. The N.C. Department of Transportation will take up the naming of the new bridge at its next meeting in March.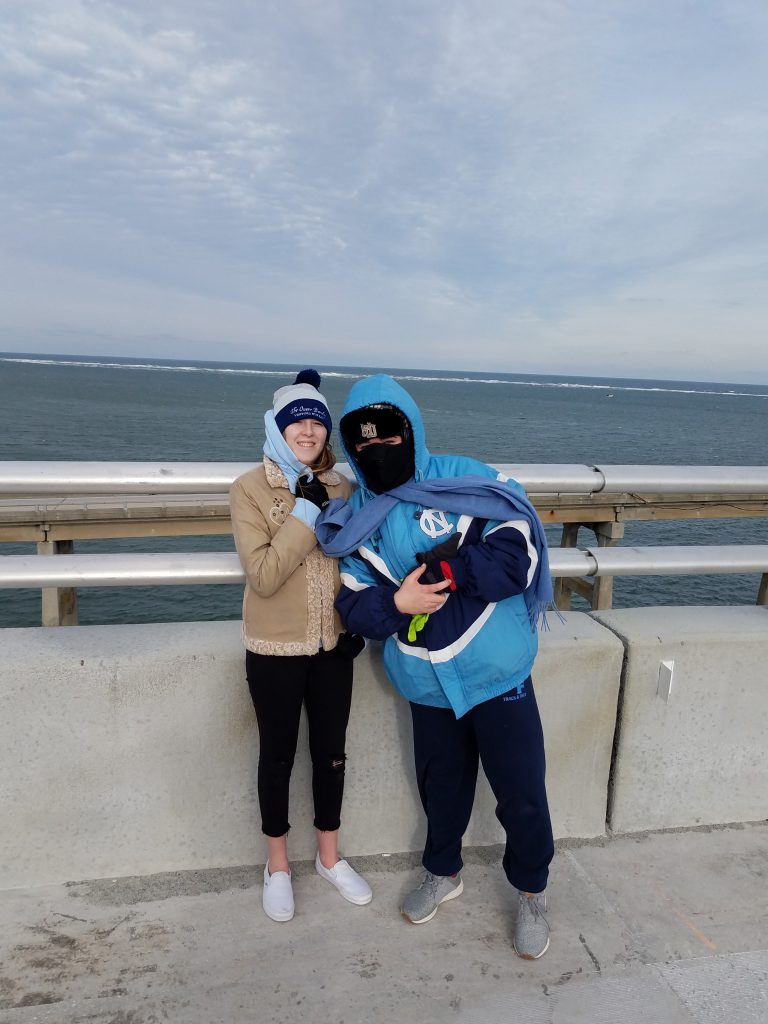 On Saturday hundreds of people walked, and some brought their bikes to preview the new bridge which spans Oregon Inlet in style. The high span which rises off of the water by 100 feet high at its highest point provides unbelievable views of Pamlico sound, and the Atlantic Ocean. It was a festive atmosphere as people brought their dogs to walk with them, and many people came out in large groups to discuss the history of the day.
Temperatures were in the 30's with the wind blowing strong from the Northeast all day on Saturday so heavy winter coats, gloves, and layered clothing was the uniform of the day as evidenced by this selfie of the Cafferty family who represented Outer Banks Blue.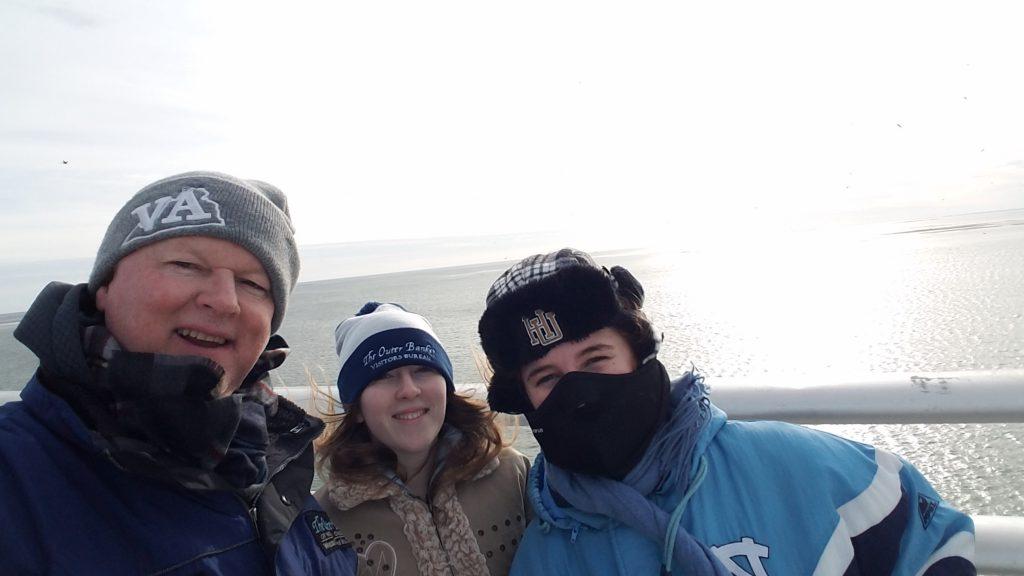 The new bridge is expected to open in the next two weeks after a construction project that started in March 2016 at a cost of more than $252 Million. The Herbert C. Bonner bridge was opened in 1963 and has outlived its expected life by more than 25 years. The original bridge was only expected to last for 30 years. The new span is expected to have a life expectancy of 100 years.